It's time
to Ignite the Power of
This book is your guide to:
Living in relationships that are whole, genuine and open.
Understanding how and why men think the way they do.
Being your best, most-vulnerable self.
Celebrating and connecting with the women in your life more meaningfully than ever before.
Creating new opportunities — and even new definitions — for success.
Order your copy of Ignite the Power of Women in Your Life and get instant access to 3 powerful tools for unlocking even more potential in yourself and those around you.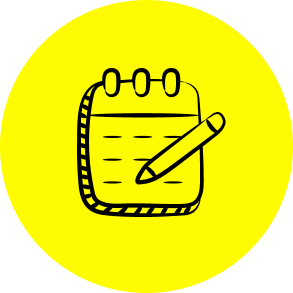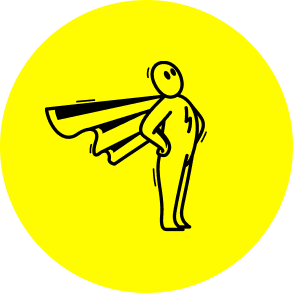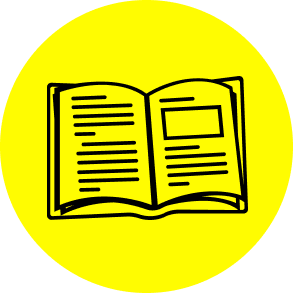 1st CHAPTER from
"SHIFT YOUR BRILLIANCE"
1st CHAPTER from
"SHIFT YOUR BRILLIANCE"
A personal note
from Simon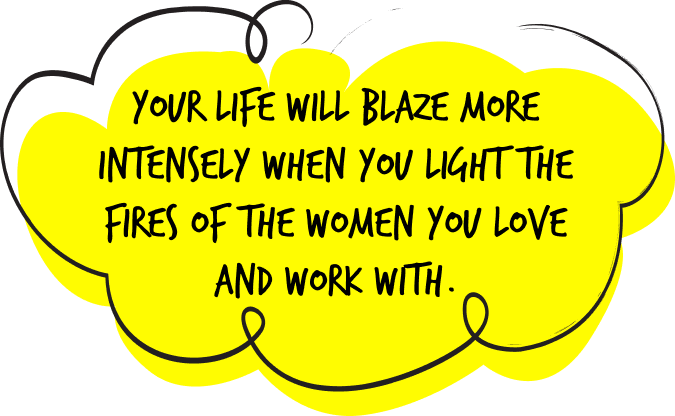 "It's okay, Dad, I'll just see you later."
My daughter had asked if we could talk, and something about my body language that day told her I was emotionally unavailable.
That moment was gone forever, but those 8 words are where a new journey began.
I started to rethink my approach and to make small changes. At a speaking event one day, I shared the story and what I was learning as a result, and it resonated with people in ways I never expected.
This fueled my desire to learn and grow and change the way I approached relationships with all of the women in my life. It led me to therapy and more raw conversations than I'd like to admit.
Three years, 10 drafts and countless sleepless nights later, it's time for my most personal book to head out into the world.
I fervently wish that in sharing these stories, I will have inspired others to rethink the way they approach relationships and seek opportunities to light the fires of the women they love and work with.
Together, we can create a world that glows more brightly.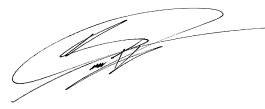 This Goalcast video, released to Meta,
has more than 90 million views worldwide.
FOR SUCCESSFUL RELATIONSHIPS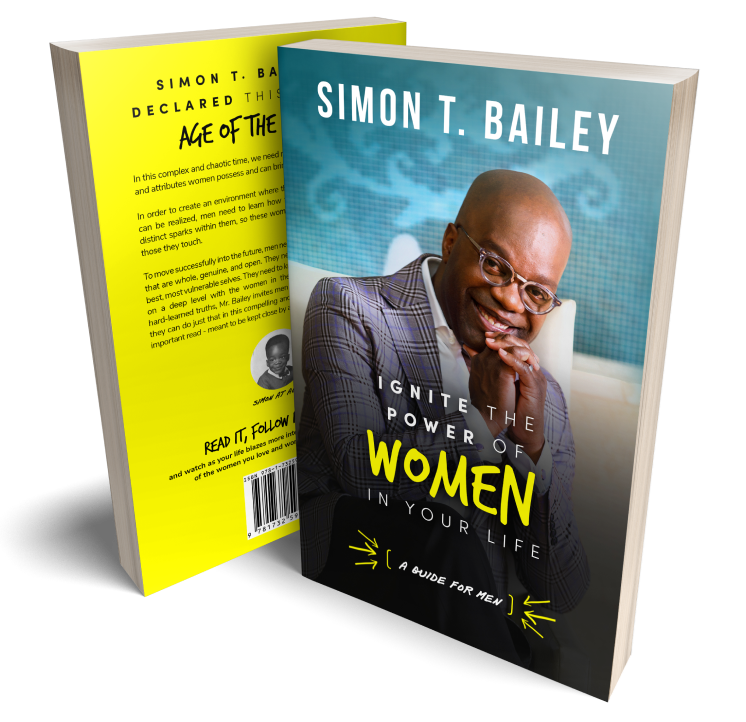 Chapter 1:

The Age of the Woman

Chapter 2:

Tell Her the Truth

Chapter 3:

The Imprint of Your Father

Chapter 4:

Caritas Transformation

Chapter 5:

Online Dating — The Power of the Swipe

Chapter 6:

Emotional Honesty

Chapter 7:

Core Philosophy — The Essence of Your Soul

Chapter 8:

Get to the Point

Chapter 9:

Love With No Strings Attached

Chapter 10:

The Music of Her Soul

Chapter 11:

Jodi and Me

Chapter 12:

Ignite the Power of Women in Business
Ignite the Power of Women in Your Life
is a vital guidebook for men seeking to be stronger husbands, fathers, partners, friends, mentors, advocates and colleagues to the women in their lives.


FOR IGNITE THE POWER OF WOMEN


"For all the men out there wondering, 'What can I do to show up more for the women in my life?', Simon T. Bailey has the answer. Simon's created a practical – and personal – playbook for honoring, elevating and celebrating women, not just in the office, but in our homes and societies. If you want to be a better colleague, ally, and partner to women, this book is the perfect place to start."
Selena Rezvani
Award-winning journalist and leadership consultant


"I love this book! It is bold, brave, beautiful, and brilliant. Reading it and then practicing it is the best thing a man can do to supercharge his life and become the real deal to the people that mean the most. The world needs heroes, and you cannot spell hero without HER!! It's about time someone told the truth about this subject and started a conversation that will bridge the gap between men and the women we love."
Kevin D. Brown
Author of Unleashing Your Hero


"If anyone has the authority to teach us how to ignite the power in others, it is Simon T. Bailey. If you desire to add value to others, this book is a must-read."
Dr. Dave Martin
Best-Selling Author and Success Coach


"You can feel the emotional energy of risk in every word of Simon's writing. This book is a pioneer and champion for a new way of relating to the roles of feminine and masculine, whether in work or life. It seems as though the words literally leap off the page and inspire you to feel, think and play curious if what we've been believing in our gender roles is still serving us or making us more disconnected and apathetic toward one another. Every human deserves to read this book."
Allyson Byrd
Author and life coach


"Ignite the Power of Women in Your Life is filled with useable and simple actionable suggestions for men on how to love and honor all the women in their lives. Filled with insight and inspiration, Simon Bailey shares his hard earned wisdom on his transformation to becoming a conscious man, trustable man."
Arielle Ford
Author, Turn Your Mate Into Your Soulmate

Ignite even more positive change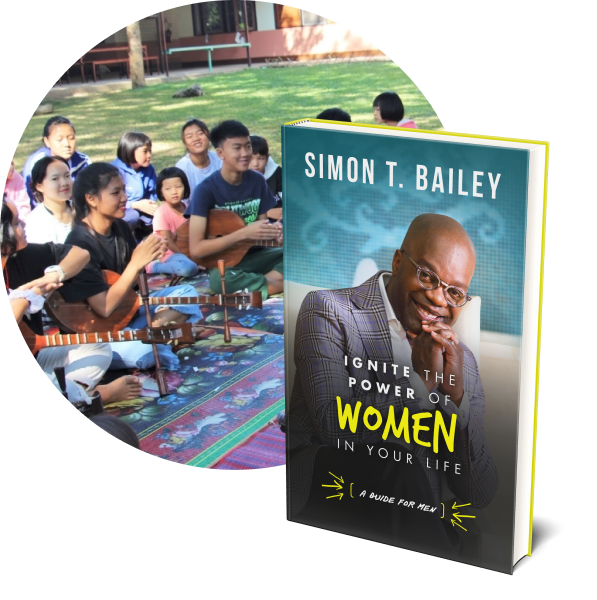 Every book sold supports transformative gifts through globalservants.org
Global Servants is a nonprofit with ministries in West Africa and Thailand that provide rescue homes, food, clothing, emotional support and access to education to girls in danger of being bought and sold into prostitution.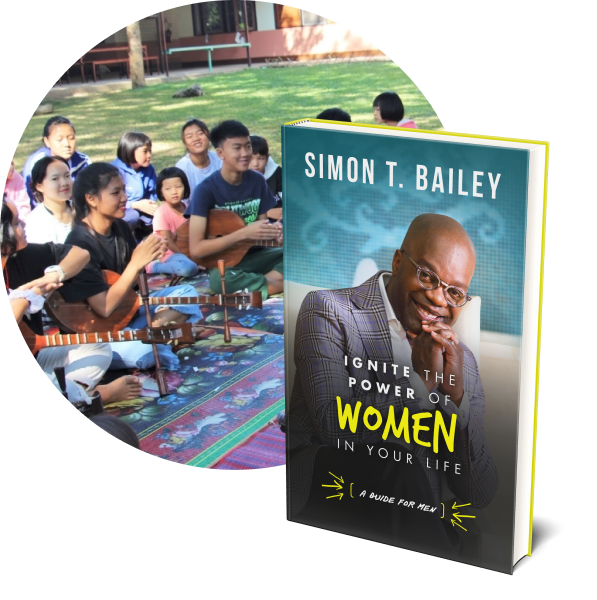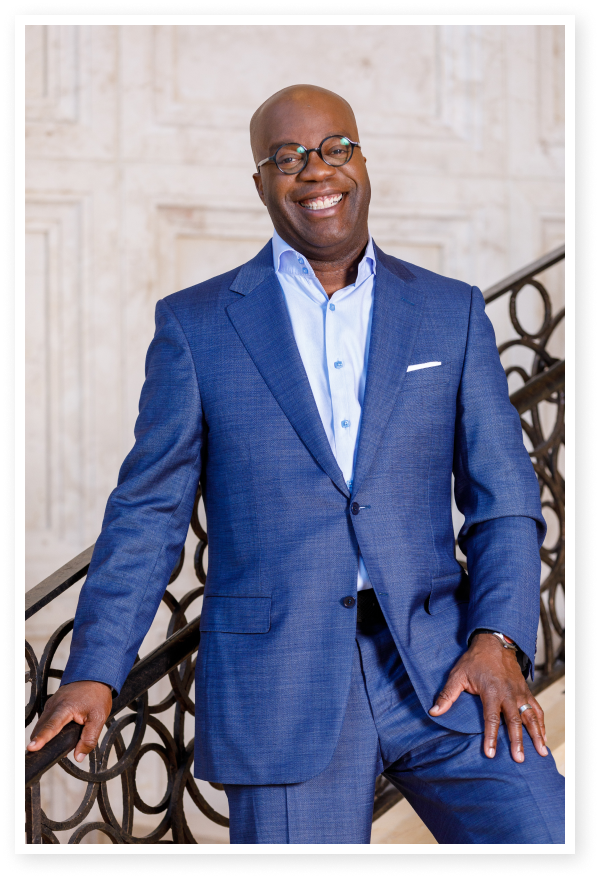 SUCCESS magazine calls Simon T. Bailey one of the top 25 people who will help you reach your business and life goals. He joins a list that includes Oprah Winfrey, Brene Brown, and Tony Robbins. Washington Speakers Bureau recognized him as one of the 12 business speakers who embolden audiences to think big and lead with purpose.
Simon was the first Black American sales director for the Disney Institute based at Walt Disney World Resort. Since leaving Disney, he has served 2,100 organizations in 50 countries. His three LinkedIn Learning courses have been viewed by 250,000 individuals in 100 countries. He's also written 10 books and has one of the 100 most-read motivational and success blogs.
His greatest joy is spending time with his wife, their four children and new granddaughter. He roots for the Buffalo Bills, collects rare postage stamps, loves Gospel concerts, enjoys watching reruns of Coming to America and James Bond movies.